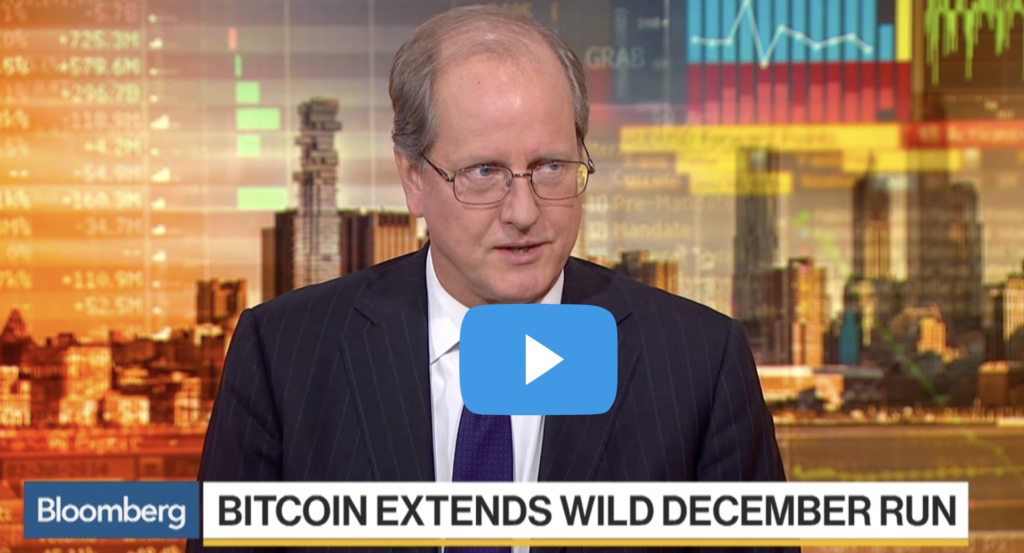 To watch the replay, click here.
1) Bitcoin Rocket Ride Continues: $BTC $16,780 +24.6% day/day on turnover of $1.48bn (open $14,090, low $13,500, high $19,697; low-high range: +44%),
2) Breaking Bitcoin?: Exchanges are proving incapable of supporting the volume for Bitcoin, not an encouraging sign ahead of the start of CBOE (12/10/17) and CME (12/18/17) contract trading,
3) Regulations & Litigation Coming Soon To A Cryptocurrency Near You: Create nominal value in excess of $300bn in cryptocurrencies and regulations & litigation are bound to follow,
4) Another Day, Another Bitcoin Mining Operation Hacked: Apart from it being the 76th anniversary of Pearl Harbor, 12/7 will also be remembered as the day NiceHash lost over $60mm in $BTC.
5) Blockchain applications coming to healthcare: Nokia has announced a new blockchain pilot focused on storing health data.