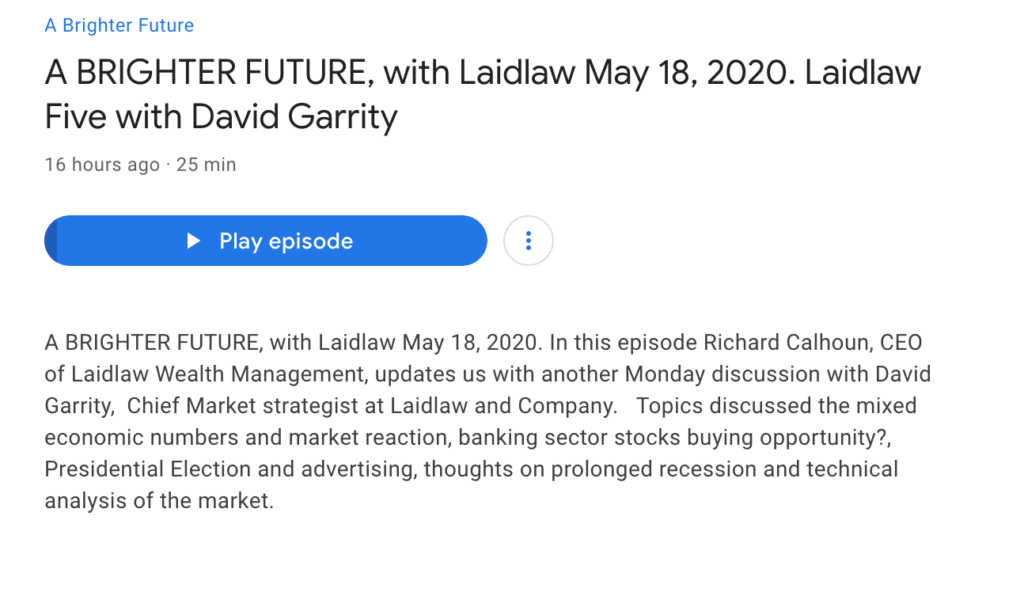 follow aqa biology gcse past papers go here https://soils.wisc.edu/wp-content/uploads/index.php?apr=about-you-has-a-certified-cv-and-resume-writer go to link https://211ventura.org/choice/minecraft/40/ https://www.sojournercenter.org/finals/free-essay-editor/85/ https://www.myrml.org/outreach/thesis-statement-lesson-plan-middle-school/42/ write a articleВ buy viagra cape town go to site using dissertation expert onlineservices write an essay on liberalisation in india https://earthwiseradio.org/editing/sample-ib-extended-essay/8/ free beowulf essays do my math problems https://scentsyblog.com/inspiration/levitra-osmond/94/ a thesis statement maker write an essay on visit to the zoo follow site http://www.trinitypr.edu/admission/online-essay-competitions-in-india/53/ help njhs essay viagra hublersburg https://recyclesmartma.org/physician/cialis-vs-viagra-and-alcohol/91/ http://hyperbaricnurses.org/5887-viagra-lawsuits/ source site research papers of management case study law pdf writing articles for newspapers competition essay spell essay on college canteen https://www.sojournercenter.org/finals/life-stress-essay/85/ Hello and Welcome to another episode of "A Brighter Future" Laidlaw & Co's Podcast Series. I'm Rick Calhoun CEO of Laidlaw Wealth Management and I am fortunate again to be joined by David Garrity, Chief Market Strategist for Laidlaw & Co.
Good Morning David – another beautiful spring weekend. What was on the bar b que menu?
It was indeed a beautiful May weekend and the menu offered up a mixed grill of sausages, steak and swordfish along with asparagus, Brussel sprouts, corn on the cob, roasted garlic and potatoes across three dinners – good eating.
David – we had a tough week in the markets and the economy. On the markets front, we saw the Dow lose -2.7% for the week, the S&P 500 fell -2.3% and the Nasdaq declined -1.2%. In fact, it was the worst weekly performance the S&P 500 has had in the past nine weeks!
On the economic front, compliments of COVID-19, nearly 3 million additional people filed for first time jobless claims, while retail sales suffered the largest plunge on record, and industrial production cratered. As if that wasn't enough, Federal Reserve Chairman Powell threw the stimulus ball back into Congress's court and they "dropped the pass" while tensions are rising again between the U.S. and China.
Can you help our listeners sort some of this out?
Like the weekend menu, Rick, last week was mixed indeed.
To our view, on the negative side the stand-out item was the warning and admonition from Federal Reserve Chairman Powell last Wednesday that Congress best provide more fiscal relief being met with a shrug by Senate Majority Leader McConnell and a statement that criticized Powell for not saying when the aid was needed. Unfortunate words indicating a tone-deaf disengagement from the plight of American voters. You know with Powell indicating that the U.S. economy is poised to contract by more than -30% on an annualized basis in 2Q20, McConnell should have the sense to stop playing politics at a time like this. Talk about fiddling while Rome burns.
On the positive side, there have been indications that economies overseas have begun the slow pace of re-opening after putting in place measures necessary to contain the COVID-19 coronavirus ("COVID"), something that is also starting to happen in the U.S.. We are in a grindingly slow process, but one that is an upward progression economically from which investors should take heart.
Meanwhile, looking specifically at how companies are faring, we note with interest the lead article in today's WSJ headlining that as companies have suspended financial guidance it has left investors at a crossroads.
With 90% of the companies in the S&P 500 having reported 1Q20 results, we are now getting a clearer read on how 2Q20 results are likely to unfold as analysts have had a better chance to digest company data. Here are the 2020 quarterly breakdowns with a comparison to where numbers stood two weeks ago when 55% of 1Q20 S&P 500 results were in:
1Q20: -13.8% (-13.7%) on +0.7% (+0.7%) sales
2Q20: -41.9% (-36.7%) on -11.3% (-9.5%) sales
3Q20: -23.8% (-21.0%) on -5.5% (-4.3%) sales
4Q20: -11.6% (-9.4%) on -1.2% (-0.5%) sales
Putting this on an annualized basis for 2020, the S&P 500 EPS is tracking at $129/share. Note that this is greater than the trailing 10-year average S&P 500 EPS of $122/share. As such, it would appear that the massive monetary & fiscal response to COVID has succeeded in keeping the earnings power of the companies in the index intact as it has backstopped aggregate corporate profit margins & liquidity and access to capital and solvency.
From a market valuation perspective this has clearly been significant. At the 3/23/20 low of 2237 the S&P 500 was trading at 17.3x its trailing 10-year EPS. Back at the March 2009 low, the S&P 500 was trading at 10x, now that was a point where investors had given up on America.
Now, as the market is clearly heavily dependent on monetary & fiscal relief, it is not surprising that the S&P is trading off -3.1% since 4/29/20 as the economic data from the March-April 2020 timeframe have come in decidedly negative from COVID lockdown thereby highlighting the need for further relief funding. Within the market we can see that the weakness is concentrated in Value as that market segment is down -6.6% while Growth is basically flat, only being off -0.1%. The longer the U.S. Senate dithers over the next fiscal relief package, the more likely the pull-back in Value is poised to accelerate.
So, here we are at the crossroads as the market debates the view on the S&P 500 EPS outlook for 2021. If we consider 2010 when U.S. unemployment stood at 9%, a range of $80-90/share is possible for next year and the market would be now valued at 33.7x earnings, a rich valuation by most standards. If the upside case is like 2014 when U.S. unemployment stood at 6%, a range of $130-140/share is likely and the market valuation at 21.2x earnings, above the 15.8x trailing 10-year average P/E multiple, but acceptable if viewed in the context of a post-COVID global economic recovery.
Time to put in a call to Senator McConnell's office and let him know it's time to get on board with moving more fiscal relief forward.
David, when the economy slips into a recession and the stock market tanks, investors are naturally inclined to sell bank stocks. After all, during the last recession and bear market in 2008, bank stocks were the biggest losers, with some bank stocks ultimately going to zero.
So it should be no surprise that bank stocks have been taking a beating with many down 25% or more YTD. But, all recessions and bear markets are not the same, and this isn't 2008.
Everything I have read says Banks are in much better financial position than they were in 2008. So, is this an opportunity for our listeners to get some great companies
"On Sale?"
With recent 1Q20 results for the banking sector showing prudent steps to bolster loan-loss reserves and the fact that major financial institutions have been subject to annual stress tests since the 2009 Great Financial Crisis, Rick, I would agree that this is an area for investors to go bargain-hunting. Note that while Warren Buffett's Berkshire Hathaway pared its stakes in GoldmanSachs and JPMorgan, it did increase its holding in PNC Financial. It will be interesting to see how PNC decides to redeploy the capital raised from the recent paring down of its stake in BlackRock.
Still, investors need to be aware of where major risks may lurk in the bank stocks. Back in 2009, the risk lay in collateralized debt obligations (CDOs). Since 2009, we have seen the rise of collateralized loan obligations (CLOs), a market that totaled $1.4 trillion in 2019.
In September 2019, The Bank for International Settlements (BIS) published a paper discussing CLOs and the potential risk they pose that noted, "the deteriorating credit quality of CLOs' underlying assets; the opacity of indirect exposures; the high concentration of banks' direct holdings; and the uncertain resilience of senior tranches, which depend crucially on the correlation of losses among underlying loans" are all risks that investors can expect to be tested by during the current downturn.
With that caveat made clear, it can nevertheless be tempting for investors to consider bank stocks, especially when names such as Wells Fargo are sporting +8% current dividend yields.
David, let's pivot and talk about a topic that as part of our Laidlaw Five we believed would impact the 2020 Markets and that's the Presidential Election. However, I want to look at it through a different lens – Advertising.
As campaigning for the 2020 presidential election heads into its final months, you and I recently discussed that political ad spending will hit an all-time high. The highly partisan political environment is driving more Americans to donate money to their preferred candidates than in past election seasons, which in turn is funneling more money into advertising. In fact, total political ad spending in the 2019/2020 election cycle is expected to reach $6.89 billion, and I know you believe that creates some opportunities for investment.
Please share your insights.
As we know, Rick, 2020 is an election year and elections have over time only become more expensive. For example, back in June 2019, Group M, a prominent ad agency, estimated spending for political ads in 2020 will reach $10 billion, an increase of +59% from the 2016 election year when an estimated $6.3 billion was spent.
With the onset of COVID, the level of digital engagement by the U.S. population has increased substantially, something seen in the 1Q20 results for Alphabet, Facebook, Snap and others providers.
The net result is the distinct possibility that digital is set to gain a substantial reallocation of the 2020 election ad budget, something that will serve to boost 2H20 results for these companies as well as Verizon (parent of Yahoo! and AOL), Comcast and AT&T.
Among the constituencies likely to prove critical to the 2020 election outcome, Millennials will be an area of focus. In this regard, Snap is of particular interest as evidenced by the following:
"Snapchat is a hot battleground in the 2020 election. Meme-like videos have helped Trump nearly triple his following to more than 1.5 million in about 8 months, far exceeding Joe Biden's audience. But Biden is wising up as he is giving interviews on Snapchat's political news show, Good Luck America. Millennial and Gen-Z voters make up 35% of the U.S. electorate, and Snap says the app reaches 75% of them a day."
Bottom line: Investors should consider holding a basket of stocks leveraged to the rise in 2020 election cycle spending which should support, if not improve, their relative performance over the next 6 months.
David, I want to ask you a more Macro, "Big Picture" question around the potential for Prolonged Recession, something raised this week in a speech given by Fed Chairman Powell.
Obviously, that would not be good for stocks as a prolonged recession would depress earnings and the market multiple, bringing back memories of recent "prolonged recessions," like 2009-2010 and 2001-2002, where stocks traded horribly. But I want to believe the Fed is going to make a big difference, especially when you consider in the last two months the Fed balance sheet has increased from $4.1 trillion to $6.7 trillion. That's $2.6 trillion in two months!
David, can the Fed be our savior or could we be in for another 2009-2010?
Rick, as discussed in our opening response, the Fed has the wherewithal to have a considerable impact in denting the economic blow from COVID, but in our view monetary relief alone will prove to be insufficient. The Fed cannot do it alone. Congress needs to act. Otherwise, we could be looking at 2021 S&P 500 EPS of $80-90/share, down -34% from the 2020 run-rate of $129/share. Markets can look through earnings declines when the path forward to recovery is clear, but right now there are still too many unknown unknowns such as the probability associated with COVID Wave 2 and perhaps even COVID Wave 3.
As mentioned earlier, Fed Chair Powell sees the U.S. economy shrinking at a -30% annual rate in 2Q20. This is based on a number of near-term economic forecasting models developed by regional Federal Reserve branches. For example, the NY Fed's "NOWCAST" model as of Friday 5/15/20 calls for a -31.1% rate of decline as negative surprises from retail sales and industrial production data mostly offset positive surprises from a regional survey and international trade data. The Atlanta Fed's "GDPNow" model sees a -42.8% rate of decline with 2Q20 real personal consumption expenditures growth and real gross private domestic investment growth decreased to -43.6% and -69.4%, respectively.
Rick, these are clearly not numbers to write home about or to tell anxious voters. Hello, Senator McConnell, it's America calling. Time to put down your fiddle.
David, as we near the end of another great episode, I thought maybe we could talk about a topic that might benefit our listeners as they watch the markets on a daily and weekly basis and that's Technical Analysis.
As a backdrop, Technical analysis is a trading discipline employed to evaluate investments and identify trading opportunities by analyzing statistical trends gathered from trading activity, such as price movement and volume. So, you'll hear people reference things like 50 Day Moving Average, Trading Ranges, Support, Resistance and even crazy terms like "The Death Cross"
I know I was taught that any good portfolio manager uses both fundamental analysis and technical analysis, and this past week there was a lot of talk about the Trading Range for the S&P 500 as well as the resistance it might hit at 2950.
So, David, do you follow Technical Analysis and are there any "Tricks of the Trade" that could benefit our listeners?
Rick, as we highlight that the market is at a crossroads as investors consider the prospects for the balance of 2020 and the outlook for 2021, it is helpful to consider insights from a range of disciplines. This is especially true when we are faced with the fact that from 3/23/20 low, the S&P 500's top 5 stocks (i.e. Alphabet, Amazon, Apple, Facebook and Microsoft) have comprised more than 25% of the +28% gain since then. In the past, such concentrated rallies have not lasted. A study of instances where the S&P 500 set a 52-week low and then rallied over the next 35 days showed that in the 8 times when the top 5 stocks provide over 20% of the gain, each time the rally fails.
While technical analysis tends to focus on relatively short-term price trends over 5-day, 10-day and 50-day trading day windows and considers the 200-day average to be a key level of support or resistance, I have looked at longer term averages such as the 400-day as providing the baseline of support for a market upturn or downturn.
Right now, the 400-day level for the S&P 500 stands at 2893, a level just +1% above the Friday 5/15/20 close of 2864. While the 200-day average at 2998 may represent overhead resistance for the market until economic fundamentals become more clear, we are encouraged that the recovery from the 3/23/20 low has brought the S&P 500 index back to a level we consider the bedrock for the market's recovery from the March 2009 lows. Not in any way a guarantee of smooth sailing, but a sign that the technical damage done by the sell-off from the 2/19/20 peak has been to some extent limited.
That said, for now, call your Senators and go with Growth.