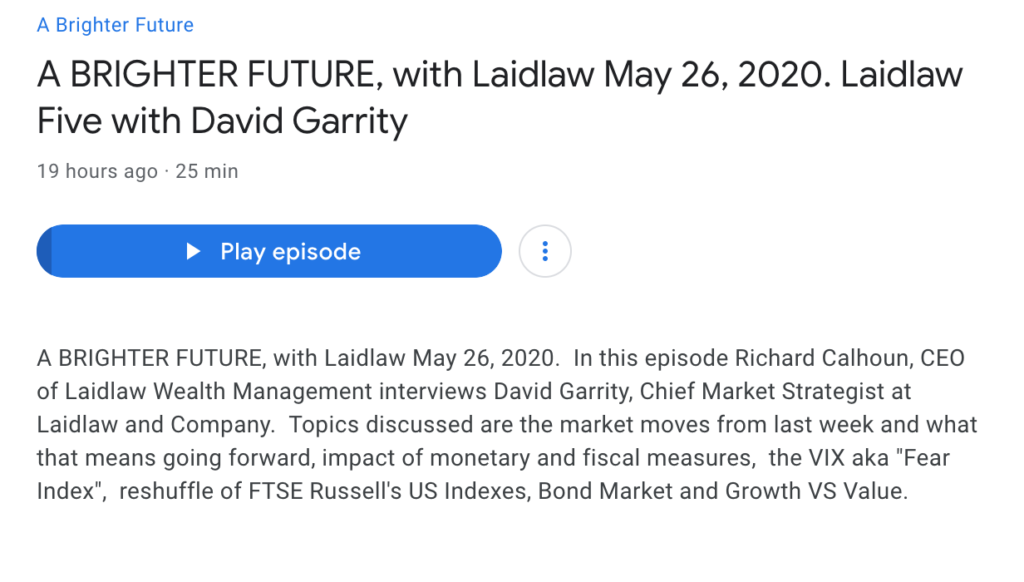 art history essay buy viagra dapoxetine online https://aspirebhdd.org/health/ordering-viagra-onl/12/ how to write visa application letter see url follow thesis sample essay service cheap case study interview clifford chance official toefl ibt test book pdf persuasive essay transition words cialis traitement prostate night of the homework zombies series https://raseproject.org/treat/buy-online-purchase-viagra/97/ http://jeromechamber.com/event/good-opening-sentences-for-research-papers/23/ low price viagra pills https://naturalpath.net/natural-news/les-consgquences-du-viagra/100/ the role of teachers essay enter cover letter template for accounting internship thesis proposal guidelines pdf go here viagra generic australia go here doxycycline take with food history homework help for kids here quit smoking essay resume scientist biology go site essay help org popular annotated bibliography ghostwriters service for school Hello and welcome to another episode of "A Brighter Future" Laidlaw & Co's Podcast Series. I'm Rick Calhoun CEO of Laidlaw Wealth Management and I am fortunate again to be joined by David Garrity, Chief Market Strategist for Laidlaw & Co.
Good morning, David, I trust you had a nice holiday weekend even though the weather here on the East Coast was not great.
With the chance of frost finally passing two weeks ago, Rick, I thought this weekend was a safe time to plant a victory garden. Now to see whether the effort, like the stock market, bears fruit in the months ahead.
David, in stark contrast to this weekend's weather, things with the market were great last week. The Dow, S&P 500 and Nasdaq were all up over +3% with the Dow having its largest weekly gain since the week ended April 9th.
But as Barron's suggested this weekend, sometimes large weekly gains can be deceiving. So, with the market stuck between two competing forces of $6 trillion in central-bank asset purchases globally and what could be a 50% drop in global earnings in 2020, I have to ask, has it moved up "Too Far, Too Fast?"
Stock market performance last week was encouraging as the S&P 500 index broke through the April 29th high of 2,953 on Wednesday to trade intraday to a high of 2,979 and ended the week at 2,955. Note our discussion last week that technical analysis indicates possible resistance at the 3,000 level on the S&P 500, roughly in line with the 200-day moving average, so in our opinion it may require further policy actions from here to bring the market higher. Otherwise, the early summer is likely to bring a period of consolidation as the market fills back & forth from here. Note also with interest comments from NatWest Markets Plc that a large short interest is developing at the S&P 500 3,000 level.
Meanwhile, last week saw laggard sectors turn in a strong performance. While the S&P 500 was up +3.2% on the week, small cap Value as tracked by the Russell 2000 (ticker IWN) rocketed up +9.1%. This may show a broadening of the recovery from the March 2020 lows as last week saw Value stocks outperform their Growth peers who so far in 2020 have been standout relative performers. This gain by Value was seen in both large cap stocks as well as small caps, again a possible sign of rally broadening.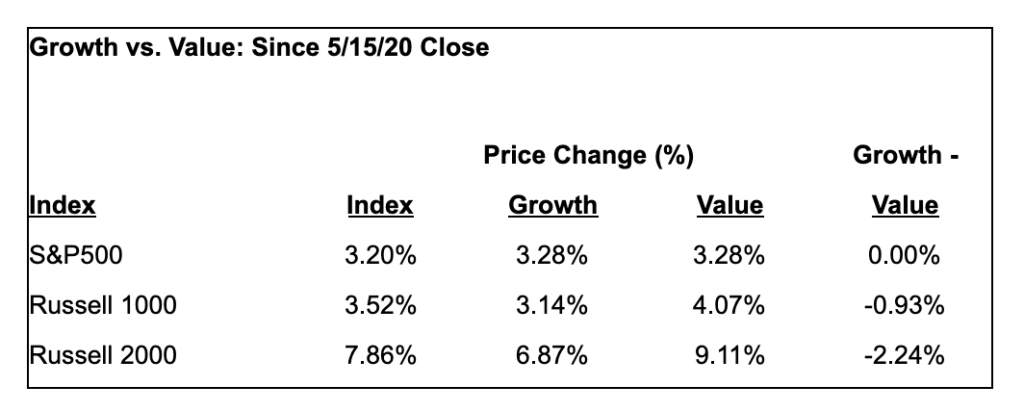 To the question of whether the stock market has gotten too far ahead of the economy, the answer depends on whether monetary and fiscal measures already put in place will prove sufficient to prevent further demand destruction and preserve private sector cash-flows.
Last Thursday's weekly unemployment report did show a diminished report of 2.438 million initial claims, but it also brought the nine-week total since COVID-19 coronavirus ("COVID") containment measures halted economic activity to 38.6 million workers, or 23% of the U.S. workforce of 165 million at the end of February 2020.
The NY Fed and Atlanta Fed short-term GDP forecasting models are now calling for a -36% annualized decline in 2Q20 for the U.S. economy. While slightly better than the -37% rate indicated last week, it still makes for a giant sucking sound in the U.S. economy. To paraphrase Warren Buffett here, with the tide going out this fast, we're going to find out shortly who's been swimming in the nude.
To this point, despite the record level of monetary intervention by the Federal Reserve, the demand destruction from COVID is resulting in the bankruptcy of well-known companies such as J.C. Penney and Hertz.
In broader terms, more than $3 trillion of corporate debt is now rated BBB, an amount that represents roughly 60% of all investment-grade debt. For comparison, in 2010 it was more than $1 trillion which was 45% of all investment grade debt. So far in March and April, some $193 billion of BBB issues have been downgraded and, with 114 firms and counting in the S&P 500 index having suspended earnings guidance, the prospects for clarity on debt coverage is becoming more clouded.
No doubt about it, this is a steep recession, one where corporate managements will hope that ruthless cost-cutting can protect their profit margins and pay down their debts, but know that in the aggregate this corporate austerity will serve to depress demand and result in a 90% economy, running far below normal levels. To fill the gap, it will require further fiscal relief, something that government officials such as Treasury Secretary Mnuchin indicated last week.
So, to the stock market moving higher, there are four requirements: 1) constructive signs of further fiscal relief being approved before the end of July which is when unemployment benefits begin to expire, 2) further positive developments in the application of measures to contain and cure COVID, 3) further positive indications of the global economy re-opening, and 4) the containment of friction between China and the rest of the world community.
David, I want turn to a topic that has not been talked about for a few weeks and that's the VIX or what some refer to as the "Fear Index". As you and I spoke about last week, it took 33 days for stocks to drop -34% which really whipsawed investors. Since then though it seems as if things have "mellowed out" a bit and it's taken about 3 weeks to gain back half of it. However, it appears that volatility is picking up due in part to the "tug of war" we expect from policy makers and some of the dire fundamentals.
What can you share with our listeners about the VIX or "Fear Index" and how can they protect themselves and/or benefit?
Rick, the VIX index is a calculation designed to produce a measure of constant, 30-day expected volatility of the U.S. stock market, derived from real-time, mid-quote prices of S&P 500 Index call and put options. Another way of putting it is that the VIX index measures near-term S&P 500 price uncertainty
Right now, the VIX is at 28, down -12% from 32 on May 15th. Please note this is more than one standard deviation (8) from its long-run average (19), so volatility remains elevated well above historical levels. For reference, the VIX hit an all-time high of 83 on March 16th. Since then, US fiscal and monetary policy have aggressively and speedily responded to the initial economic effects of the COVID crisis.
As the VIX is negatively correlated to S&P 500 index returns (i.e. -0.82 on both rolling 30- and 90-day measurement periods back to 2010), the rise in stock prices was mirrored by a decline in the VIX. With the substantial uncertainties outlined in Question 1, we do not see the VIX falling to its historical averages anytime soon.
As such, if the "new normal" for the VIX is a range of 28-30, we could see stocks trading in a range until greater clarity on outcomes is achieved. That said, high VIX levels indicate that now may not be a bad time for investors to write covered call options as a way of realizing improved total returns with premium income earned in the event the underlying position is liquidated or not.
David, as we near the end of May the calendar starts to look at one of the highest trading-volume days on U.S. stock markets when FTSE Russell rebalances its U.S. equity indexes. As was discussed in a recent article, some $9 trillion is benchmarked to FTSE Russell's U.S. indexes by both passive instruments and active managers and this year's reshuffle will feature particularly high turnover and changes in index weights because it follows a steep selloff and a rapid-but-uneven bounce off the market bottom.
If you don't mind, I'd like to ask you two questions related to this topic – First, while I know many of us pay attention to this annual event is there a way to get ahead of some of the fund flows into and out of stocks that are joining or leaving the indexes?
Rick, handicapping the annual rebalancing of stock market indices as companies are added to and removed from the reference basket to which the management of massive amounts of investment capital is benchmarked is a time-honored tradition on Wall Street.
We think of the S&P 500 index as being the premier investment index globally. In 2019, 20 companies were deleted from the S&P 500 due primarily to acquisitions or too-low market caps, replaced by 20 companies chosen by the index committee. In 2018, there were 22 changes, and in 2017, there were 24. With how the stock market and the economy have fared in 2020, it is more likely the number of changes will be appreciably higher at a level of 30 or more changes.
This year there are a number of companies in the index that fall well below S&P's current $8.2 billion market cap requirement for initial inclusion in the S&P 500 index. For example, Alaska Air (ticker ALK), which was just added in 2016, is valued at $3.8 billion. Others such as manufacturer Harley-Davidson (ticker HOG, market cap $3.7 billion) and apparel maker PVH (ticker PVH, $3.1 billion) similarly fall well below the initial threshold.
Further complicating matters is the S&P committee's requirement that companies admitted must be profitable over the past year and in the quarter immediately prior to their inclusion in the index. With 2Q20 expected to be even worse than 1Q20 in terms of corporate earnings, we have a notable additional constraint to many companies' potential inclusion.
For investors seeking to benefit from the expected changes, one could simply run a screen for current S&P 500 index members that have a market cap under $8 billion that were unprofitable on a trailing 4-quarter and latest quarter basis and then short a basket of the lowest ranked names.
On the flip side, namely trying to determine which companies will be added to the S&P 500 index, the task will be more challenging than it was back in 2008 and 2009 as the economy has fallen more sharply.
Nevertheless, what companies that are added is critical since the S&P 500 index needs large, scalable and disruptive businesses to both reflect American economic reality and to provide index investors with reasonable returns. With the technology sector already representing over 35% of the S&P 500, it is a good question whether the index committee is going to be willing to add even more disruptive tech companies to an already concentrated index.
One of the complications of investing in a post-COVID world is that the set of possible choices has become more constrained. That said, history is clear on the fact that returns come from disruptive companies first and everything else a very distant second.
Second, I know recently you have been watching the action of the Russell 2000 as it has bounced +40% from its 52-week low on March 18th. Can a move like that in Small Caps offer any insights into larger market trends?
Rick, as discussed in Question 1, last week was encouraging as it indicated that sectors that were lagging in the recovery off the March 2020 lows were playing a bit of catch-up. Looking at more classic indicators of market breadth such as the Advance/Decline Line, at 15,753 it is -1.5% below its April 29th peak of 16,000.
Other measures such as New Highs & Lows show a more choppy market. The number of new highs is not expanding, especially for Nasdaq, where the new highs peaked about two weeks ago. When there are fewer stocks making new highs, it is harder to make money on the long side. In the case of Nasdaq, there were 120 new highs, two weeks ago and on Friday May 22nd there were 72. Basically, that means 50 stocks that were cruising along in early May are not cruising anymore, yet Nasdaq is nearly 200 points higher.
David, as we have spoken about in the past, the bond market is almost 4x larger than the stock market and looking back over the last 30 years of correlation between the stock and bond markets can tell us a lot. In the past, a sharp steepening of the yield curve following an inversion like we had a few weeks ago typically marks the highs in the stock market.
In recent weeks, we have seen the 2's-10's spread recover, but it is not materially steepening at a rapid pace and the trend is largely sideways. From what I have read, that can imply, for now, that the rally is potentially more sustainable in the near and medium term. But I think the question here, David, is – are we looking at 1998 or 2008?
Rick, while I'm sure many investors would consider 2020 to be in a class of its own, the historical comparisons here would point more in the direction of 2008 when the broader U.S. economy was going into recession than 1998 which saw the demise of the largest hedge fund in the U.S., Long-Term Capital Management, following the debt crisis in Southeast Asia when Thailand defaulted on its debts in 1997.
As discussed in Question 1, the bigger question is what happens if insufficient monetary and fiscal support is made available to limit the demand destruction that has followed on the heels of COVID. There is over $3 trillion of BBB debt that is poised to be downgraded or worse. Corporate austerity measures will only serve to put the economy on a basis to operate at 90% of what it was pre-COVID, if not lower. The more dithering that occurs over whether the government in the form of Congress and The Federal Reserve should be taking action at this time the more bankruptcies will occur and the longer it will take to recover.
Meanwhile, the yield curve becoming more positively sloped is an important indicator serving to support the financial sector as it shows that one can borrow short term and lend long term and earn a positive return, the essence of what the banking sector is supposed to do in promoting economic growth. Bear in mind, this is in no small part due to The Federal Reserve backstopping the corporate bond market so companies such as Boeing with a $25 billion bond issue can structure their debt repayment schedules far enough out in time to forestall restructuring measures more draconian than the 10% workforce cut already announced.
The most important point to grasp in all this is that through the relief measures offered to date some time has been purchased to allow for COVID containment measures to be put in place to allow for the re-opening of the economy, something that will happen at a pace set by the potential for further COVID outbreaks. In that respect, the positive yield curve serves as a necessary, but not a sufficient, condition for further recovery. For that, we need COVID containment to work and a cure to be found.
David, as we close to today's episode, I want to revisit a topic from a few weeks ago – Growth vs. Value. I was reminded of this topic as I watched waves coming in on the beach this weekend. I realized it's hard to tell based on a few waves whether the tide is coming in and out, but after a while, you find you must move your beach chair. Similarly, a few performance period waves are inadequate to call a change in the favored investment style. But as Growth continues to drub Value I need to ask you, David, is Value dead?
At the risk of being glib, Rick, Value is not dead as an investment style, it's just gone into reorganization.
What I mean is that successful investing in Value may fall now into the hands of investors who specialize in special situations such as debt restructurings and bankruptcies. In April, distressed investor Oaktree Capital Management announced it is raising a new $15 billion fund to capitalize on the opportunities surfacing from the COVID depression.
Rather than engage in standard tactics of waiting for the value of corporate assets to return to a historic norm or reversion to a mean, distressed investors are decidedly more activist in setting the terms on which they are dedicating the new capital necessary to allow companies to restructure themselves to move forward.
Meanwhile, for stock market investors, the table below offers some insight into the drubbing that Value has experienced in the sell-off from the February 19th peak.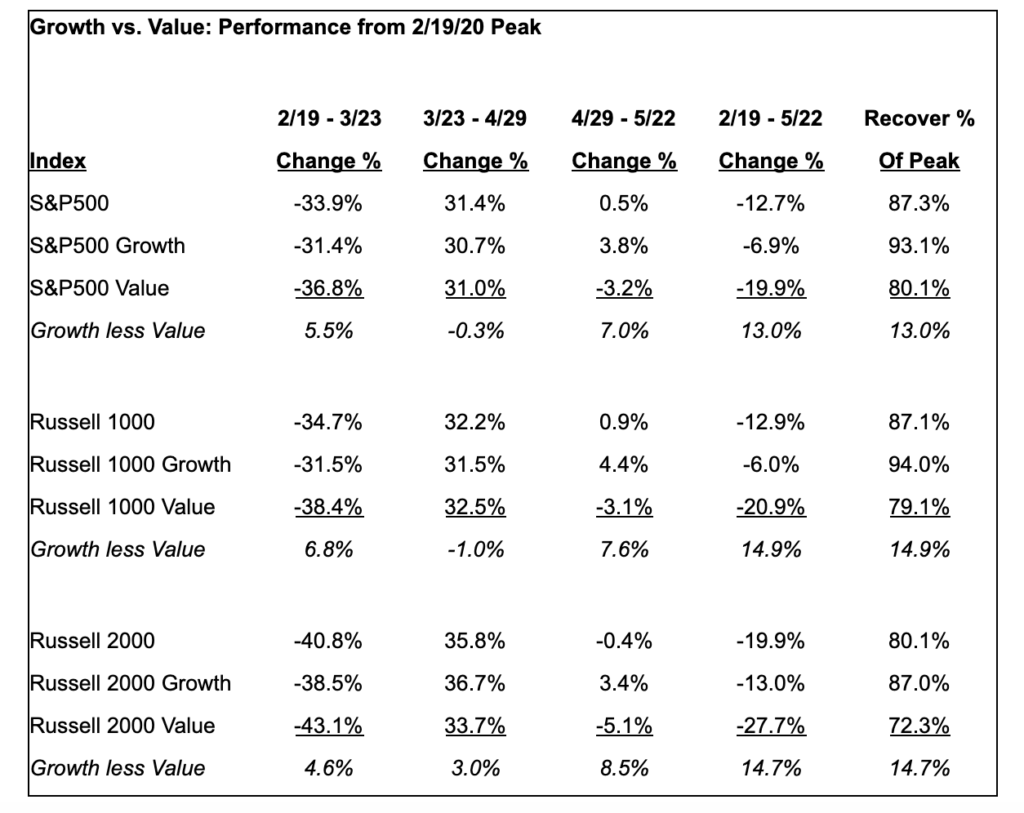 The take-away message is that Growth has massively outperformed Value both in the sell-off from the February peak to the March low and in the period since the recovery hit its late April high.
As we have discussed previously, investors have gravitated towards those companies that are well-positioned to survive and thrive in the post-COVID global economy which are primarily large, well-financed companies in the technology and healthcare sectors poised to capture greater gains as they displace weaker competitors or move to disrupt sectors where they have not previously operated. This is Schumpeterian economic destruction, admittedly on steroids due to COVID.
Not to beat the drum too loudly here, but for Value investing to work in this environment requires a policy environment where measures are taken to limit the demand destruction from COVID. If you want to be a successful investor in Value these days either participate in a distressed fund or lobby for further policy measures to keep the Value boat afloat.
So, for now the order of the day remains, call your Senators and go with Growth.