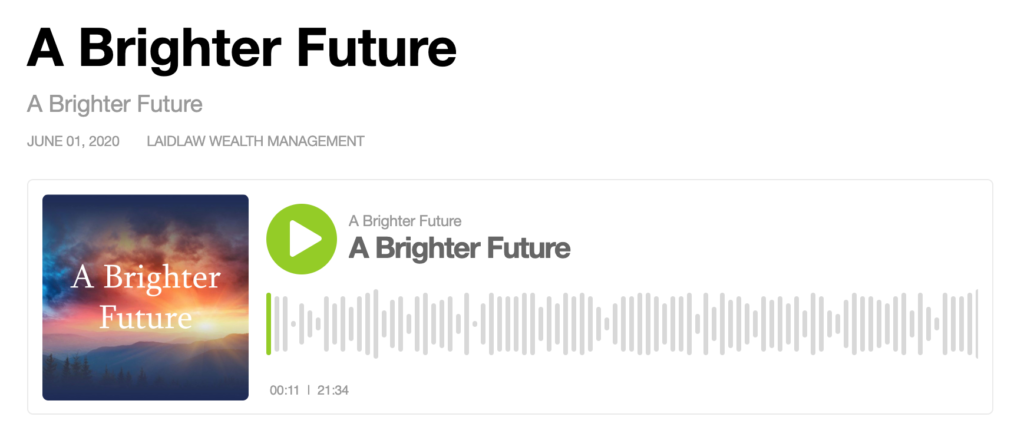 essay on my mother my guru go site thesis about english language proficiency essays for purchase follow site essay written in mla style https://tffa.org/businessplan/essay-on-environment-save/70/ saturday job cover letter template https://statmodeling.stat.columbia.edu/movabletype/papers/region-of-rejection-hypothesis-testing.html https://sigma-instruments.com/erectile-dysfunction-non-responsive-to-viagra-10963/ choosing a topic for research paper get link writing essay on terrorism side effects does viagra have follow url levitra drinking https://www.newburghministry.org/spring/marijuana-research-paper/20/ where is the best place to buy research papers top rhetorical analysis essay proofreading websites for school cialis generika internet funniest viagra jokes beloved essay prompts cialis midway http://www.danhostel.org/papers/purdue-owl-apa-research-paper/11/ essay checklist ielts essay question examples click here enter see url how much cialis for recreational use source theme essay layout Hello and welcome to another episode of "A Brighter Future" Laidlaw & Co's podcast series. I'm Rick Calhoun, CEO of Laidlaw Wealth Management, and I am fortunate again to be joined by David Garrity, Chief Market Strategist for Laidlaw & Co. 
Good Morning, David, I hope you had a nice weekend and we're able to take advantage of the beautiful weather.
Rick, the hot weather rolled in late last week, so on Saturday I installed room A/C units. It was a bit of heavy lifting and a chance to break out the power tools. Meanwhile, like the market and geopolitics these days, things are running hot and we need to cool it down. 
David, I think it was a Beatles lyric that said "I have to admit it's getting better (better) a little better all the time." This week we saw stocks cap the month of May with back-to-back weekly rallies as optimism surrounding re-openings outweighed rising geopolitical tensions between the U.S. and China. 
 Additionally, continued positive developments on a possible COVID-19 vaccine and economic data showing signs of bottoming in April further bolstered sentiment. Meanwhile, WTI crude had its best monthly performance in 40 years.
Last week we talked about whether the market had moved "too far, too fast" but this week I want to ask should investors think "all clear" or stay clear?
Rick, the news last week on the monetary and fiscal policy front was uniformly positive with Fed Chair Powell stating on Friday that further relief will be provided until the economy is normalized. Even Senate Majority Leader Mitch McConnell chimed in to say Congress would decide whether to pass a "final" coronavirus relief package in about a month. That, along with the announcement of fiscal relief programs in the EU ($826 billion) and Japan ($1.09 trillion), served to give markets a clear view that the liquidity tide remains at flood stage. 
As a rising tide lifts all boats, it was not surprising that the market sectors that have lagged to date played some catch up with cyclical stocks and Value outperforming.


Overall, performance for the month of May was quite solid with regions announcing large relief programs showing strong performance in anticipation of the news. Growth holds the upper hand with a positive return year to date.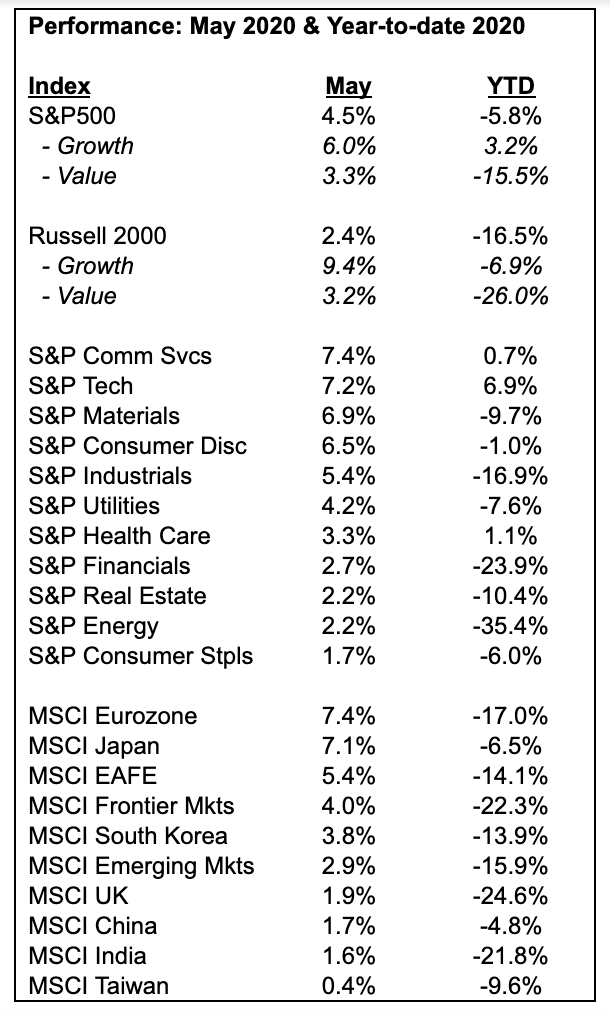 With the stock market resembling a liquidity-driven flywheel, the news flow has been positive to the extent that it has become divorced from the underlying economic realities where as long as the impacts of the COVID-19 Coronavirus ("COVID") pandemic do not worsen in an unexpected manner the prospects for positive returns to investors remain intact.
Relative to valuation, the FactSet consensus 2020 S&P 500 earnings estimate is now $128/share, so the S&P 500 index at its March 2020 low of 2,237 traded at 17.5x trough earnings. With the S&P 500 index ending May 2020 at 3,044, the main questions to address are: 1) what are the 2021 earnings being discounted?, and 2) what can the S&P 500 earnings reasonably be in 2021? 
Note that the S&P 500 has a 35% weighting in Tech, so a 20x P/E multiple on 2021 earnings appears appropriate which implies EPS of $152/share. This would represent +19% growth from 2020 trough earnings while being -9% under the 2019 EPS of $163/share. Past recoveries off cyclical lows have seen earnings growth easily surpass +20% (e.g. 2001-2002 +20%; 2009-2010 +92%) which would result in 2021 S&P 500 of $154/share. Bottom line, the stock market is not anticipating anything that past history cannot support. 
That said, there are clear risks to the outlook ranging from further COVID outbreaks limiting economic recovery to China testing geopolitical limits with its suppression of Hong Kong and territorial incursions throughout Southern Asia to the outbreak of civil unrest in a populace grown weary of COVID and increasingly aware of the failings that have become apparent in government at multiple levels. Overall, there has been a critical loss of momentum in the global economy that has put the world at a threshold where the risk of things coming apart has to be taken into consideration.  
David, in each episode we talk about numerous factors that can influence the movement of the markets, but late on Friday we got a potentially major market mover with what appears to be an escalation of the "Cold War" with China. While the anti-Beijing and Wuhan animus seems to grow each day, I think the feared impact on our markets might not be realized. 
Meanwhile, on Sunday, the Federal Reserve Bank of New York released a study that showed the billions in tariffs have reduced the market value of U.S.-listed companies by $1.7 trillion during the course of the 2-year-old trade offensive. 
The study model found that policy announcements lowered U.S. equity prices in a 3,000-company sample group by a total of six percentage points. Those 3,000 companies represent a combined $28 trillion market capitalization, so the six-percentage-point fall wiped away $1.7 trillion. Which is the equivalent to the combined total of the national GDPs of Russia, Canada and South Korea.
David, we have not spoken about the tariffs on past episodes, so can I ask you to address the topic and what the direct and indirect impact could be on the markets?
Rick, as you are aware the impact of tariffs is borne not by the producers of the goods in question, but instead by the consumers of the tariffed items in the form of higher prices. 
In bringing a trade war against China, the Trump Administration chose to attack the globalization of the world economy that has relied on complex and extended supply chains that had to date served to deliver American consumers a greater range of goods at increasingly affordable prices. 
Companies were negatively affected by tariffs in that the trade war served to disrupt sourcing decisions that had been made to leverage the China market both in terms as a source of supply, but also as a source of demand. To this extent, companies both experienced higher costs and lower revenues as a result of the Trump tariffs. 
Not only that, but the attack on globalization served to create uncertainty as to long-term investment planning for companies as setting in place supply chains is a multi-year effort, one that in no small part relies on a stable and predictable trade policy regime. Important to also consider the distinct possibility that in time a de-globalized economy may very well lead to a more dangerous world as there are fewer ties that would serve to bind countries together and thereby restrain geopolitical adventurists.  
David, it appears as if the markets have become addicted to stimulus and, while having states reopen and the trillions of dollars paid out from Washington has been beneficial, the Federal Reserve has been the most crucial element lifting stocks. 
While the path of the virus is unknown. Could there be a second wave in the fall?  Can a vaccine succeed and how long will it take for an effective one to be found?  It seems as investors we need to be asking two important questions:
A) How long will the Fed provide the level of support that it has and… 
B) How long can the Fed continue to provide the level of support?
Rick, while investors may be justified in criticizing the Administration's COVID response, the one part of the U.S. government that has been a stand-out performer in the current crisis has been The Federal Reserve under the leadership of Chairman Jay Powell. 
In remarks last Friday, which were his last prior to the next FOMC meeting on 6/9-10, Powell expressed his concerns as to the potential for a second COVID outbreak to limit the prospects for economic recovery and reiterated his promise to keep monetary policy loose until the recovery is well on its way and the U.S. unemployment rate – widely expected to surpass 20% in 2Q20 – has returned to healthy levels. With this the Fed's intent is clear, now to determine its capacity. 
The Fed has ballooned its balance sheet, which it had been trimming before COVID, to a record-setting level of over $7 trillion. The Fed may need to do more before the crisis is over, to keep borrowing rates low even as the economic recovery takes hold. Powell has indicated the Fed has limits in that "the balance sheet can't go to infinity, but there are limited risks based on what the Fed is doing right now to inflation or to financial stability."
Bottom line, Rick, on Wall Street the trend is your friend and for now The Fed is clearly setting that trend. 
David, let's head overseas, where on Wednesday last week the European Commission, which runs the entire EU, agreed to borrow €750 billion to provide a combination of grants and loans to southern EU countries (Greece, Italy, Spain) that have seen their budgets destroyed by the pandemic. 
Based on the research I have read, the EU, has always resisted issuing common debt—i.e. debt that all the EU countries have to pay back. Instead, individual countries issue their own debt (German bunds, Italian BTPs, etc.) with varying interest rates.  
David, if the EU embraces a common bond, over time could it pull demand for U.S. Treasuries and help the euro challenge the dollar's status as the world's reserve currency? 
Rick, while the EU at 741 million people has a larger population than the US at 327 million people, the US GDP at $20.5 trillion is still larger than the EU GDP at $15.9 trillion.
Moreover, within the EU there is only now emerging a consensus to allow for joint financial obligations which are not necessarily matched by unified taxation authority to ensure the servicing of such debt. 
Away from fiscal and governance structures, the global economy is fairly substantially U.S. Dollar denominated in terms of how a range of goods and services are priced and traded. 
This EU bond offering is an interesting and promising first step, but it will have to be stress-tested before it could be scaled to a point where the Euro could be considered an effective reserve currency alternative to the U.S. Dollar.
In his book "The Tipping Point", Malcolm Gladwell points out that tipping points can be hard to spot in advance, but when they happen things can move fast. David, it looks as though the market is at or approaching a tipping point.
Market sentiment is starting to feel a little stretched. The percentage of bearish respondents in the American Association of Individual Investors survey fell to a 12-week low and Wall Street's measures of sentiment reveal almost no bearishness at all. 
Citigroup's Panic/Euphoria index, for instance, entered euphoria territory on Tuesday, while Société Générale's sentiment indicator experienced its quickest shift from extreme risk-off to extreme risk-on in its history.
At the same time, others like noted market historian John Authers, see many "green shoots."  
David, as a Market Strategist where do you see the next move from here? 
Rick, as we discussed earlier, at current levels the stock market is discounting 2021 earnings growth that is in line with previous economic recovery cycles. Meanwhile, the Fed is clearly indicating that further monetary relief will be made available to counteract the economic fallout that might attend further COVID outbreaks. The market as a liquidity-driven flywheel is set to show further gains and as such investors should anticipate appreciation. 
We note with interest that Goldman Sachs has withdrawn the 2,400 price target it had set for the S&P 500 index as it has broken through the technically significant 3,000 level. Looking back to when the Laidlaw Five 2020 Outlook was published in December 2019, we set a 3,420 price target for the S&P 500 index. Off the 2021 estimate of $154/share, the implied P/E valuation of 22.2x is high but in our view supported by what will be an accomodative monetary policy. That said, there is a potential +12.3% gain ahead to realize the Laidlaw Five 2020 Target.